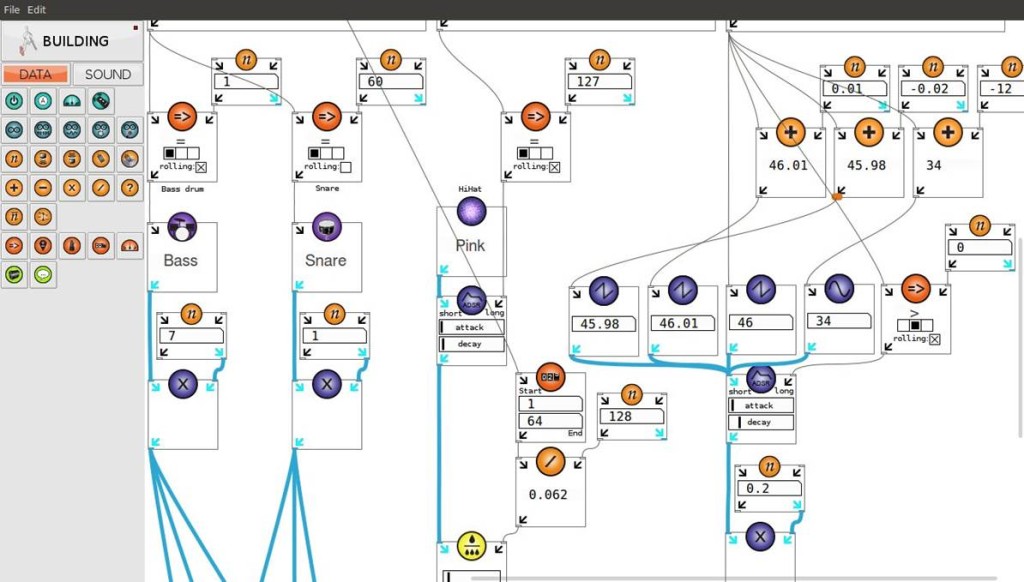 Download Pd-L2Ork
Complete (a.k.a. 'Burrito Supreme') Installer
Pd-L2Ork version 2.x (updated 2021-12-30)
Pd-L2Ork version 1.x (Linux-only, currently in maintenance mode only)
Source Code
L2Ork Compositions & Abstractions
PD-L2Ork Compositions & Abstractions1 (temporarily down)

Necessary for opening Linux Laptop Orchestra or L2Ork's patches
Provides core infrastructure for UI, streamlined implementation of core DSP techniques, networking, and input device data analysis
USE THIS TO:

gain access to various useful abstractions commonly used inside L2Ork-specific patches
ensure 100% compatibility with L2Ork environment
1 These are continually evolving, so please make sure to communicate questions/concerns on the L2Ork-Dev mailing list.
Install Instructions for Linux OS
To manually install a deb version (the old way), simply double-click on the downloaded deb file or type the following command in the terminal from the folder where the downloaded deb file is located:
sudo dpkg -i pd-l2ork*deb
This will install all the supporting libraries, warn you of any conflicts with other packages (e.g. pd-utils), as well as set up pd-l2ork on your machine.
Once install process is complete, to run Pd-l2ork simply click on the application shortcut or type:
pd-l2ork
Building Pd-L2Ork from Source
To compile from source, follow the three-step instructions found in the git repository's README.md.
Questions? Please contact us via the L2Ork-Dev public mailing list.